About Us



The Bryson family have always had buses run in their blood, it is their passion and way of life. Glenn Bryson, who was the founder of Bryson Sales and Service, started out by working for Davis School District in northern Utah in the early 1930's. He started his career right out of high school and worked his way through the ranks and finally became the Shop Director of the Davis School District. When Glenn was fifty-three Blue Bird approached him to have the opportunity to become the dealer for Utah and Nevada. It was in December of 1969 that Bryson Sales and Service Inc. was born.
Glenn had two sons, Lynn and Brent. Lynn became the new Shop Director when his father left the district to start his new career in bus sales. Brent, who was the youngest son, left his job at a local school teaching woodshop to help his father.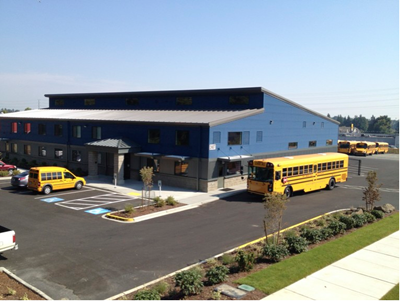 After 3 years of hard work and dedication, Lynn left Davis School District to join the family with their newly found business. Bryson Sales and Service had their first office in the basement of the local flower shop, The Flower Patch, in Bountiful Utah. Their shop was located in a garage that was in Glenn's backyard, the house is still there today on Main Street in Bountiful. Great Grandma Bryson lived there until the day she died.
Eventually Bryson Sales and Service moved to a much larger building in West Bountiful, where they grew their friendship and business for thirty-three years. Glenn later passed the business to his two sons. Glenn loved the family business so much that he continued to work every day by helping out around the office and answering phones until he was 85. Lynn and Brent worked day and night to run a successful business. During that time they purchased the Dealership in Idaho and expanded their borders.
After many hard working years the family business was passed down to Greg Bryson, the oldest and only son of Lynn and Elizabeth Bryson. Greg started working right from the beginning. He was fourteen years old when he started putting in the work.
After the years passed, Greg decided it was time to expand and move to a new building equipped with everything they would need to serve their customers. This building is located in Centerville, Utah where it still operates today.
In 2009, Greg and his two sons, Brandon and Jesse, explored the idea of purchasing the Washington Dealership. That August Bryson Sales and Service of Washington Inc. was founded. Brandon and his wife, Kacee packed up their belongings and moved to Washington in November of 2010 to run the company.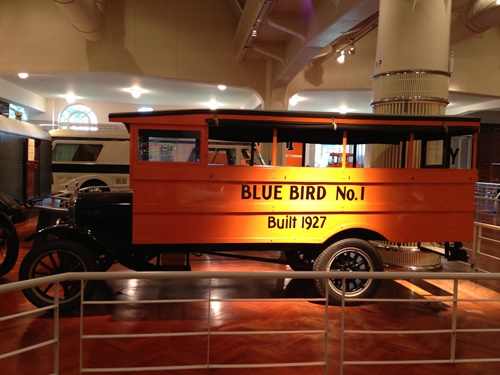 Bryson Sales of Washington recently built a new facility located in Everett, WA. Although the Washington dealership may be young and new its employees offer many years of experience in sales, parts, service and friendship. Bryson's believe in building their reputation on service, quality, and integrity. Bryson Sales and Service of Washington is honored to serve and contribute to your children's safety needs as well as serve the transportation community for the years and many more to come! Since the Bryson's have expanded into Washington they have worked hard to show and prove themselves to their customers. The Bryson team has a strong emphasis on family values and we consider our customers as one of our own.
Welcome to our family!