Sales
Bryson Sales and Service offers a complete line of Type A, C and D school buses in a variety of options and configurations. Since 1927, Blue Bird Corporation has continued to set industry standards with its innovative design and manufacturing capabilities.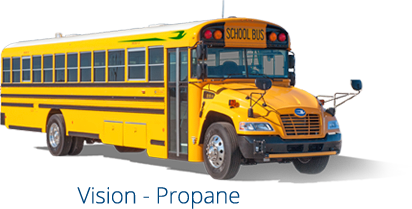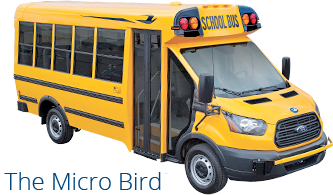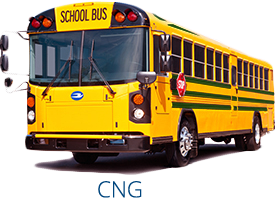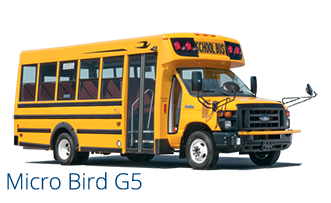 All American RE Bus
Newly updated, the All American Rear Engine (RE) school bus is an extension of Blue Bird's legacy of leadership by setting new industry standards for driver ergonomics, efficiency, safty, servicablility, passenger comfort and life-cycle vaule. The engine's rear location provides excceptional serviceability, allows for extra cooling and consequently higher power ratings, reduces noise to lessen interfernce with the driver and allows a wide stepwell for boarding ease and a clear view of children boarding and exiting. With capabilities ranging from 66-84 students and attractive fuel choices of diesel or compressed matural gas, the All American RE is an ideal transportation solution, especially on routes requiring extra power.
All American FE Bus
Newly updated, the All American Forward Engine continues to provide classic All American features alon with a flexable array of body plans and seating configureations accommidating 54-90 students. As a leader in transport, the FE especially steller at navigating in densely populated areas and along highly-trafficked, tight and twisty routes. Its enhanced from service door allows easy access to the engine without the need for special tools, thus increasing uptime and reducing maintenance time.
The Blue Bird Vision Bus
As a staple on the school bus industry, the Blue Bird vision continues as a frontrunner in school bus safety. The Vision's purpose-built, angled hood offers the greatest loading and unloading zone field of vision in a conventional Type C school bus. The ergonmic and comforable driver's cockpit includes a driver-information-display panel that provides a wealth of system information to both drivers and service technicians. With capacities ranging from 36-78 students, the Blue Bird Vision offers the flexibility needed for today's transportation needs along with safety, quality, and durability and serviceability to ensure that this school bus continues to meet those needs throughout the life of the vehicle.
The Micro Bird G5
The combinations of smart solutions built into the Micro Bird G5 Make it significantly different and innovative. The Micro Bird G5 is the leader in its category, providing the lowest cost of operation, and offers several features that work in harmony with safety to help protect passengers if an accident is unavoidable. We are constantly updating our product, because when it comes to safety, there is no finish line.
By combining top safety features with durable components and a 5-year limited body warranty, you can feel confident that the Micro Bird G5 is not only your best investment, but also your best choice.
Alternative Fuels
Blue Bird's RE body combines our renowned safety and durability advantages such as one-piece steel roof bows, formed one-piece wheel wells and full, off-the-chassis undercoating with new advances in visibility, serviceability, ergonomics, comfort, and stylish, modern design. It is the only company to offer a complete line of alternative fuel busses including CNG, propane, gas, and 100% electric.
Building off Blue Bird's purpose-built product strategy for maximum quality and optimization, the Blue Bird All American RE body design includes exclusive features that directly enhance safety and durability for increased overall value.
Avaliable in Type A, C, and D models.